+86(0)731 86366767
Room 502,Building 5,Xingwei Chuangxin Park,NO.57 of Huangxing Road,EDA,Changsha,Hunan Province HK Branch: ASIAWAY (H.K) LIMITED Room 22 5/F,Wah Luen Centre,15-21 Wong Chuk Yeung St,Fotan,NT,HK
What do Battery Electric Vehicles maintain if without engines?
Views : 1209
Update time : 2018-07-27 20:57:00
Battery electric vehicles are different from traditional vehicles. They don't have the power assembly of engine and gear box, no need replace sparking plug,engine oil,oil filter etc. The core of electric vehicle is the battery, motor and electric control system,all of them are quality-assured by the manufacturers.All electric vehicles' maintenance are mainly conventional,such as checking whether the circuit is aging, dusty and the screw is loose etc,and checking tires, air conditioning filters, brake pads etc.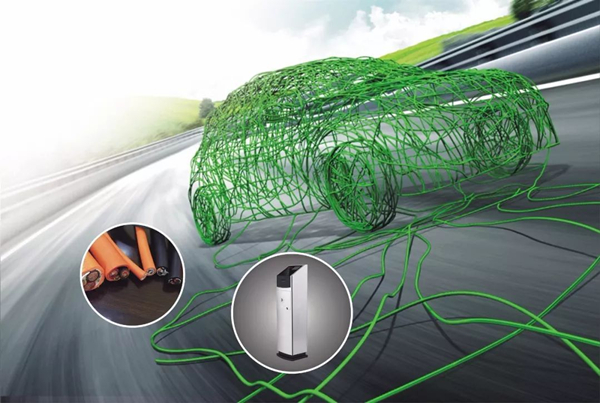 Nowadays electric vehicles are typically maintained at 7,500 kilometers or 10,000 kilometers one time, the maintaneance is divided into Grade A and Grade B,and they are alternately maintained,the cost of electric vehicles is a little cheaper than the cost of traditional vehicles, and the price depends on the brand. There is no much oil and oil filter to be replaced, only need cost some man-hour fees.Below introduce some items need be checked during maintaineance.
1. Battery power system:

1) Safety protection
2) Insulation inspection
3) Plug-in state
4) Bolt tightening moment
5) Power battery heating function check
6) External cleaning inspection
7) Data acquisition

2.Motor system
1) Safety protection
2) Insulation inspection
3) Motor and controller's cooling check
4) External cleaning inspection

3. Electrical control system:
1) Machinery space and all parts' wiring harness protection and fastening
2) Machinery space and all parts' connectors status
3) Machinery space and base plate's high pressure wiring harness protection and fixation
4) Machinery space and all base plate's high and low voltage electrical appliances fixation and connectors' status,and clean
5) Storage battery status
6) Lights and signals check
7) Inspection of charging port and high voltage line
8) Inspection of high voltage insulation monitoring system
9) Fault diagnosis system alarm detection

4. Braking system:
1) Parking brake inspection
2) Leakage inspection of braking device
3) Braking fluid level inspection
4) Braking vacuum pump and controller inspection
5) Brake disc's inspection

5. Steering system:
1) The steering wheel and steering column's link fastening status
2) Steering body's link fastening status
3) Steering rod and dust jacket inspection
4) Check steering assist function
6. Body system:
1)Windshield and windshield wiper inspection
2) The skylight
3) Seat and slide inspection
4) Door lock and hinge
5) Machinery space hinge and lock
6) Back box hinge and lock

7. Transmission and suspension system:
1) Connection, fastening and leakage of transmission inspection
2) Transmission shaft inspection and fastening
3) Inspection and fastening of wheel hub
4) Tyre inspection
5) Auxiliary frame and suspension connection status
6) Check the leakage and fastening of front and rear damper

8.Cooling system:
1) Coolant location and freezing point
2) Check the leakage of cooling pipes
3) Water pump inspection
4) Clean and check the cooling water tank

9. Air conditioner inspection:
1) Air conditioner's function of cold and warm air
2) Check the compressor and controller
3) Air conditioner's pipeline leakage inspection
4) Check the condensate drain of air conditioner
5) Replacement of air conditioner's filter element

10. Power changing device:
1) Check the wear and looseness of the electrical changing limiter
2) Chassis bump inspection
3) Seal inspection of electrical changing device